Fire Protection Services in Santa Clarita, CA
For 35 years, Raider Fire Protection has been the trusted resource for comprehensive fire protection services in Santa Clarita and Humphreys, CA. From routine fire extinguisher inspections to cabinet and extinguisher sales and installation, we make sure your property has the right equipment to provide frontline safety in a fire event.
Our full scope of capabilities includes fire extinguisher sales, fire extinguisher maintenance, and training, as well as general fire protection consulting and the supply and installation of other products, including extinguisher cabinets and hoses.
Extinguisher Training
Every employee needs to understand how to use a fire extinguisher appropriately. Using controlled fires, we'll teach your team how to pull the pin and spray effectively, to suppress and smother flames. Our fire safety training services ensure every person is ready to act decisively when faced with fire.
Fire Extinguishers for Sale and Service
Fire extinguishers must be maintained annually in accordance with Local, State and Federal Codes and Regulations. We provide thorough fire extinguisher inspections and fire extinguisher maintenance in Santa Clarita, CA and the surrounding region, testing mechanical parts, the fire extinguishing agent and the expellant gas.
Fire Protection Consulting
Stay compliant with OSHA and NFP codes, and keep life and property safe with our fire protection services. We help you identify opportunities to improve fire safety within your facilities, and ensure you're following necessary guidelines to respond to all classes of fire appropriately and confidently.
Fire Cabinet Installation
Our products include only the finest fire extinguisher equipment, manufactured with all metal and no plastic. Work with us, and you can expect the best prices for superior equipment that you can always rely on. We install everything with strategic foresight to emergency situations, to help you act fast.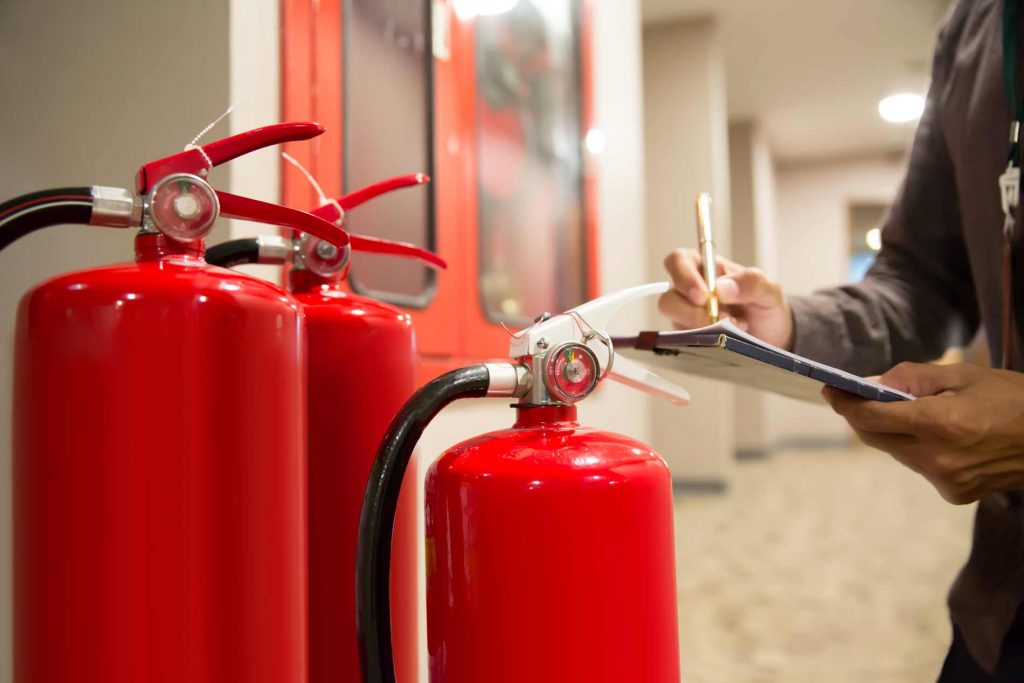 Contact Us
Raider Fire Protection is a full-service company dedicated to consistently providing high customer satisfaction with excellent fire protection services, superior fire extinguishers for sale, and great prices.
Whether you need a fire extinguisher inspection or an entire suite of fire equipment for your property, contact us today at 818-701-6518.